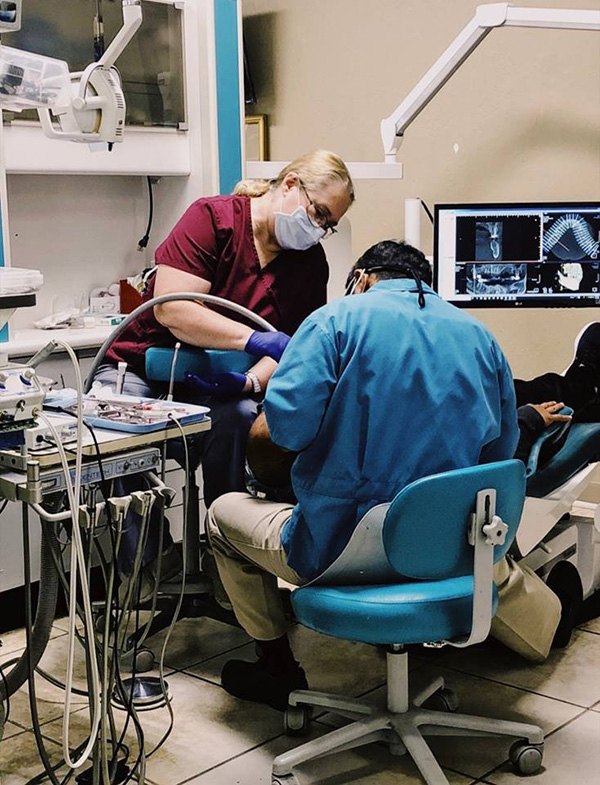 Welcome to Your Dentist in Milpitas
Dr. Dr. Cesar Simon, Milpitas Dentist
Dr. Cesar Simon opened Milpitas Town Center Dental care in 2001 and has been caring for families for almost 30 years.
We offer the highest quality dental care using state-of-the-art equipment. Our office meets all the standards of OSHA (Occupational Safety and Health Administration) and CDC (Center for Disease Control).
Milpitas Town Center Dental Care is located at 491 E. Calaveras Blvd., in Milpitas, CA.
If you would like to make an appointment or have any questions, please email our office at tcdc.cesarsimon@gmail.com or call us at 408-262-6608.
Background and Credentials
Cesar Simon, DDS, FAGD, has elevated his 25 years experience with topnotch seminars, workshop, and hands-on training every year. He has been granted the title of "Fellow" of the Academy of General Dentistry, an award received by less than 10% of dentists. Fellow of AGD follows a lifelong learning, education, and dedication in order to better serve the public. He is also active in several dental professional organizations: Member; American Academy of Implant Dentistry, International Academy of Dental Implantology, International Congress of Oral Implantologist, American Academy of Facial Esthetics, American Orthodontic Society, International Association For Orthodontics, Academy of General Dentistry, Academy of Laser Dentistry, and American Sleep and Breathing Academy.
Dr. Simon has been providing quality family dental services to the San Jose, Milpitas, Fremont, and Santa Clara County area since 1991. In addition, he offers a wide range of dental services including Preventive dentistry, Cosmetic dentistry, Restorative Dentistry, Implant dentistry, Reconstructive Dentistry and Sleep Apnea Oral Appliance Therapy. He is Certified Provider of the DNA Appliance and recently received his Academic Certificate with Academy of Clinical Sleep Disorders Disciplines.
Dr. Simon has trained with some of the world's most knowledgeable cosmetic and implant specialists. He continues to pursue his knowledge in cutting-edge dentistry. He uses advanced technology and techniques to give his patients the ultimate aesthetic and function. He has established a reputation for best result in cosmetic and general dentistry providing patients with natural and beautiful teeth that are functional, Aesthetic and affordable. He is committed to providing his patients with the highest quality of dental care and comfort. He is known as a leading general dentist for people who want to look younger and feel better about their teeth.
Dr. Simon considers his primary sources of inspiration to be his wife and daughter, his patients, neighbors and community. He enjoys spending time with his families, colleagues and friends. His hobbies include community service, mentor, hiking, basketball, tennis, exercising and playing with his dogs, traveling, going to educational seminars, and lastly volunteering in every way needed. Dr. Simon has been selected as one of America's Top Dentists 2014 and 2018 by the Consumers' Research Council of America.